FINE DINING
THE BEARFOOT BISTRO

This restaurant sets the benchmark in Whistler with it's superb cuisine and a world class wine cellar of over 15,000 bottles
Dine casually in the Wine Bar or treat yourself to Chef Brock Windsor's five course Chef's tasting menu
Saber a bottle of champagne in the cellar with Sommelier Kirk Shaw. It is an experience you will never forget
ARAXI

Chef Scott Kidd offers up wonderful west coast cuisine featuring fresh local ingredients
Dine in an elegantly casual atmosphere. Friendly and informative service.
The indoor/outdoor bar features excellent tapas. The frites are heavenly!
VAL D'ISERE

Terrific Alsatian cuisine in lovely French bistro surroundings
Great atmosphere and service
Try the signature onion tart with a glass of guwurztraminer. Sublime!
QUATTRO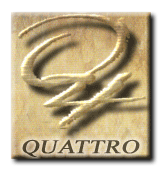 Authentic Italian country cuisine. Whistler's only real Italian restaurant.
Simply prepared, beautifully presented, delicious food.
The wine room seats up to 16 for an great group dining experience
RIM ROCK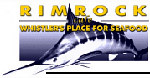 One of Whistler locals favourite restaurants
Superb west coast cuisine, serving game and the freshest seafood in a warm, casual setting
Located south of the village
HY'S STEAKHOUSE

Everything a great steakhouse should be:
Plush decor, fabulous steaks and well crafted wine list.
Don't forget the cheese toast!